We do – you see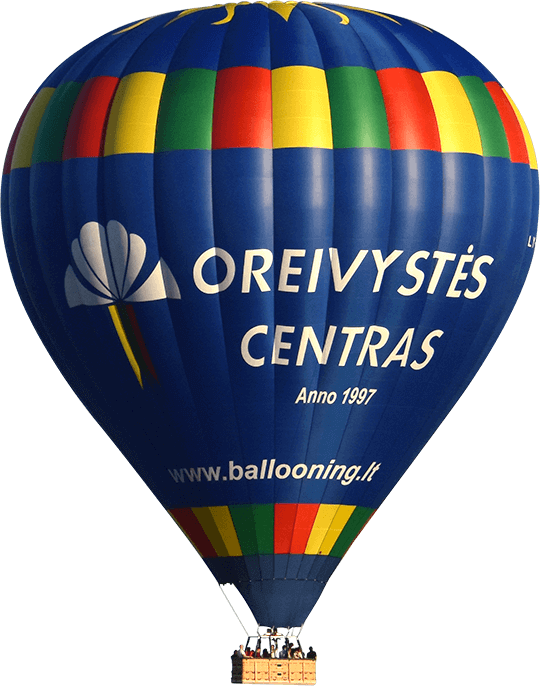 During the history of its activity Ballooning Centre / Lithuania has organized over 30 impressive and unforgettable projects, which have won public attention and various awards. Here are some of them…
Vilnius Litauen: Res Publika Uzupio "Jenseits des Flusses" (reisetravel.eu)
Ballon fahren und Engel besuchen (keusch-reisezeiten.de)
https://www.euronews.com/2022/03/06/hot-air-balloons-with-ukrainian-flags-fly-over-vilnius-in-series-of-events
https://www.indiatoday.in/world/photo/in-a-show-of-support-hot-air-balloons-with-ukrainian-flags-fly-over-vilnius-in-pics-1921584-2022-03-07
https://uk.news.yahoo.com/hot-air-balloons-ukrainian-flags-140719220.html
https://welovelithuania.com/en/vilnius-demonstrated-relentless-support-to-ukraine-hot-air-balloons-carried-20-meter-long-ukrainian-flags/
"Kylam": Oro balionai – skrydžių romantika
"Kylam": Ukmergėje varžėsi Lietuvos ir užsienio oreiviai
Leškevičius: oro balionai aviacijoje – tarsi džiazas muzikoje
On the 9th of August, 2012 – "Piano.lt" summer festival welcome party – the world's first piano flight in a hot air balloon (pilot Vytautas Sviderskis).
In March, 2012 – The joint team of the magazine "TopGear Lietuva" and the Aeronautics Center / Ballooning.lt accomplished breathtaking project: crossed the Smart Fortwo Cabriolet with a hot air balloon and performed the first free flight by a car in the history of aviation (pilot Aurimas Vengrys).
Other projects
 In May of 2018, the Aviation Center celebrated its 21st anniversary. On this occasion, a high-level Hot Air Balloon Championship was organized in Ukmerge above the unique manors of the region.
In May of 2007, the Aviation Center celebrated its 10th anniversary. On this occasion, a beautiful and colorful balloon regatta "STATOIL CUP 2007 – 10 years to Aviation Center" was organized.
European air balloon championship, 2003, which took place in Vilnius has crowned the program "Eurocentras – Lithuania open to the world" and invited about 100 air balloons from Europe to Vilnius. This was the largest air balloon event in Lithuania during the whole history of ballooning.
In 2002 an international air balloon festival "Eurocentras 2002" was combined with 3 sports events: European hot air balloon pre-championship, 10th Lithuanian and 2nd Latvian national championships.
In 2001 international hot air balloon competition "Eurocentras 2001" and 9th Lithuanian hot air balloon championship took place in Vilnius.
In 2000 publishing of the only Lithuanian magazine on aviation "Lithuanian Wings" having old traditions (published since 1935) has been regenerated.
In 1999 hot air balloon festival "Eurocentras 99" has been recognized by the media as one of the most impressive summer events in Vilnius.
In 1997 the first hot air balloon event "Eurocentras 97" and 5th Lithuanian air balloon championship were announced as the Renaissance of Lithuanian ballooning due to the harmony of innovation and old traditions.
"Eurocentras – Lithuania open to the world" – it is a long term program of air balloons events, which started in 1997. In 1997 – 2003 according to this program Ballooning Centre has organized 7 hot air balloon events in Vilnius, Trakai and the Centre of Europe. These events were intended to mention the geographical centre of Europe.