Cookie policy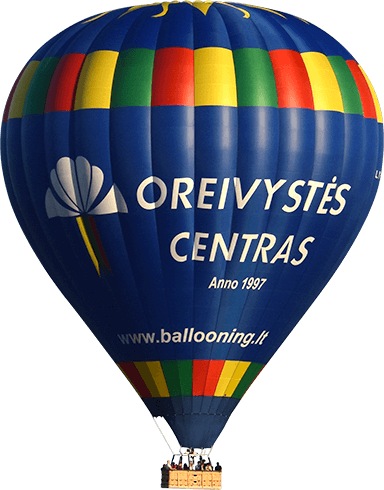 Updated: 2019 October 30
VŠĮ "Oreivystės centras", company code 224008580, VAT code LT240085811, registration address Pylimo str. 45-12, 01137 Vilnius, business address J. Dobkevičiaus str. 6, 02189 Vilnius, phone 8652 00510, e-mail info@ballooning.lt, website address www.ballooning.lt, uses cookies on the Internet
Website  https://ballooning.lt/  (hereinafter refered as to "Website"). By browsing the Website, you agree to the use of cookies by default.
Please read the information below about what cookies are and how we use them.
What are cookies?
For this site to work properly, small data files called cookies are sometimes stored on your device. A cookie is a small file sent to your device when a user visits a relevant website. With the help of cookies, the website recognizes the user's device (for example, the next time the user visits this Website).
Cookie information is not used to collect personal information about the user.
What cookies do we use?
Domain
The name of the cookie
Purpose
Is valid for
ballooning.lt
gat
Regulation of the Website query execution

Google Analytics cookie

1minute
ballooning.lt
_ga
To distinguish users by providing a unique code
Google Analytics cookie
24months
ballooning.lt
_gid
To distinguish users by providing a unique code
Google Analytics cookie
1day
ballooning.lt
_gac_{ID}
A cookie used by Google Analytics as a tracking tool to test and optimize user behavior
3months
ballooning.lt
PHPSESSID
To support the user session and the functionality of the Website
Sessions
ballooning.lt
__atssc, __atuvc
Cookies set by the social networking platform AddThis to track page clicks and activity
1 year
ballooning.lt
ballooning.lt
__atuvs
30min
ballooning.lt
mailerlite:webform:shown:{ID}
Mailerlite cookie for receiving newsletters. Helps you determine if you have already been notified of a newsletter subscription option
Does not have an ending term
ballooning.lt
waavo_cookie_consent
Helps to remember your choice regarding the use of cookies
1 year
.addthis.com
loc, mus, uid, uvc, bku, ssc, ouid, na_id, na_tc
Cookies are set by the social networking platform AddThis and are used to collect various usage information. The AddThis Privacy Policy is available at http://www.addthis.com/privacy/privacy-policy#publisher-visitors

General non-identifying information is used to generate reports on the Website usage that help us improve the Website / applications.

1 year
Notification about the use of cookies
When you visit the Website for the first time, you are informed that the Website uses cookies. In the pop-up window, you can immediately access the cookie policy by clicking on the appropriate link.
Cookie control
You can manage and / or delete cookies according to your preferences. You can delete all cookies that already are on your computer, and in most browsers you can prevent cookies from being saved. However, in this case, each time you visit the site, you may need to reset some options and some features may not work.
You can refuse only those cookies that are not necessary. Some cookies are necessary to use this website. Without these cookies, certain functions would not work.
You may refuse the Google Analytics cookies by following the links on this website https://tools.google.com/dlpage/gaoptout.
Settings for the use of cookies in web browsers:
Firefox:
https://support.mozilla.org/lt/kb/Slapuk%C5%B3%20valdymas?redirectlocale=en-US&redirectslug=Cookies.
Chrome:
https://support.google.com/chrome/answer/95647?hl=lt.
Internet Explorer:
https://support.microsoft.com/lt-lt/help/17442/windows-internet-explorer-delete-manage-cookies.
For more information about cookies: http://www.allaboutcookies.org/.